Rat blocker
A rat blocker should be installed in a sewer line, well or inspection chamber. The rat blocker is made in acid-proof stainless steel and consists of two flaps and a body. The flaps open when the rear flap is affected by the water flow. The product can be installed in both the inlet or outlet side. Our basic package consists of a rat blocker, a mounting grip and a mounting rod. The mounting rod is build in modules, which makes it possible to extend the rod to the needed length.

Need any help?
Phone hours
Monday - Thursday
7:30 - 16:00
Friday
7:30 - 14:30
Saturday, Sun- og Holidays
Closed
Between Christmas & NY
Closed
The day after Christ's Ascension
Closed
Phone: +45 7516 9029
24/7 support: +45 7694 6470
Email: info@lhi.dk
It takes under 3 minutes to install our rat blocker.
Easy to install
Easy to inspect and maintain
Free passage of wastewater
Comes in Ø110-Ø225 mm pipes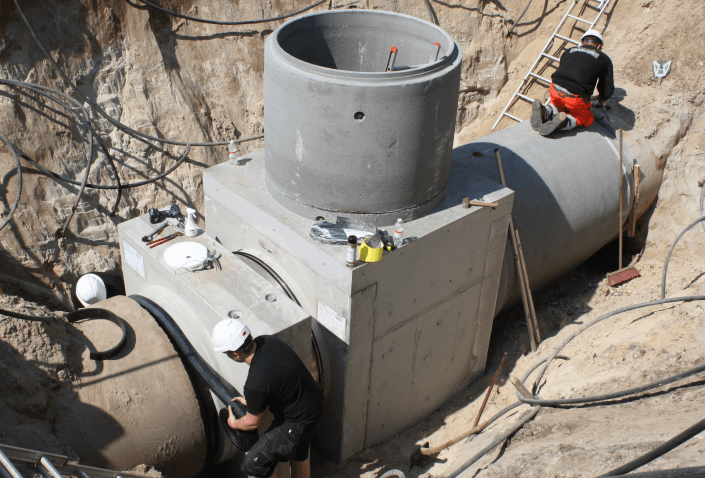 Contact us
Do you have questions to our products, solutions or services? Or are you looking for help with calculations or dimensioning? We are ready to help you. Fill out the form below and we will contact you as soon as possible.