UN's sustainable development goals
UN's sustainability goals were adopted on the 25th of September 2015. This marked a very ambitious and transformative agenda.
The goals became effective on the 1st of January 2016 and the objective is to set a more sustainable development for both humans and the planet in which we live on. UN's sustainability goals concists of 17 different goals which are to be met in 2030.
At Lauridsen we work actively with goal no. 7 and no. 12.
Goal no. 7: Sustainable energy
We must secure that everyone has acces to affordable, reliable and modern energy. With an increasing population the need for energy rises which affects our ecosystems. The use of fossil fuels will affect our climate which is why we must turn our attention to sustainable energy.
Goal no. 7
-
How we do:
Solar panels and LED-lighting
Our expected electrical power consumption is reduced wit 33%
We want to run our business using sustainable energy. Lauridsen have invested in solar energy that exceeds that consumption we have today. By investing in solar energy we create a supply for "green" electricity that can support fossile fuels. Our investment in solar energy links into subgoal 7.2, where the ambition is to increase sustainable energy in the energy mix. Furthermore, we have invested in LED-lighting which reduces our energy comsumption with 33%. This iniative supports subgoal 7.3 in which it is intented to improve the energy efficiency towards 2030. Lauridsen expects to optimize furthere towards 2030.
Briefly and to the point
We invest actively in solar energy proportional with our own energy consumption
We have invested in LED-lighting which reduces our electrical power consumption with 33%
Goal no. 12: Responsible consumption and production
We must ensure sustainable consumption and production. The increasing pressure on the planets primary ressources intensifies the need to develop, exploit and use sustainable and responsible processes where products are made of recycled material.
Goal no. 12 -
How we do:
Recycling of plastic
From cable waste to closed products
As one of the leading suppliers of riser rings/adjustment ring, cones, frames and cover in recycled plastic, we feel a special need to supply products which are good for the environment and that supports the society's goal within recycling of plastic.
Every year we use 1000 tons of cable waste in the production of our products. To recycle plastic that otherwise would have ended up in the incineration makes perfect sense. It is not only a CO2-saving on the rings itself but also compared to a similar product in concrete.
In our production we solely use recycled plastic and if there is any waste, the waste is crushed into granule in order to reuse it in new products.
Briefly and to the point
We ensure that cable waste in not send to the incineration
We produce closed products og plastiv waste
We reuse cable waste
We ensure a better well construction and thereby and extendend lifetime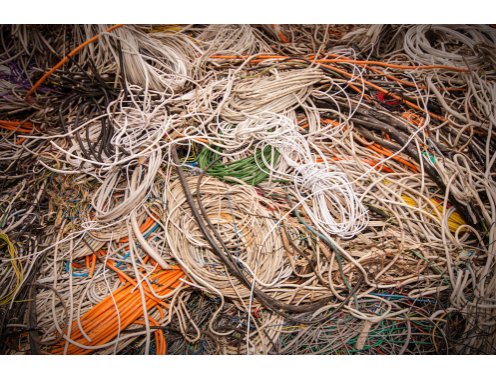 Step 1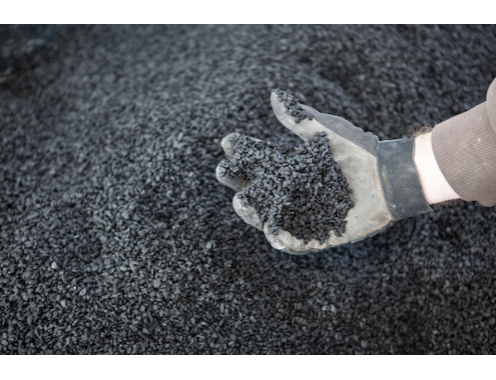 Step 2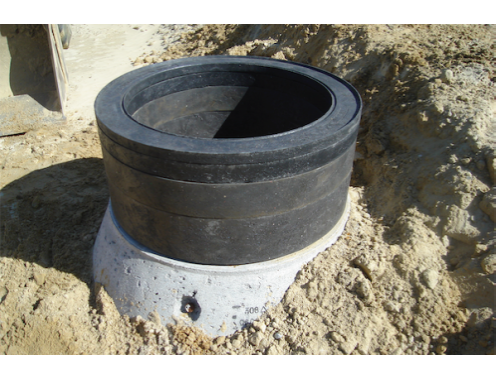 Step 3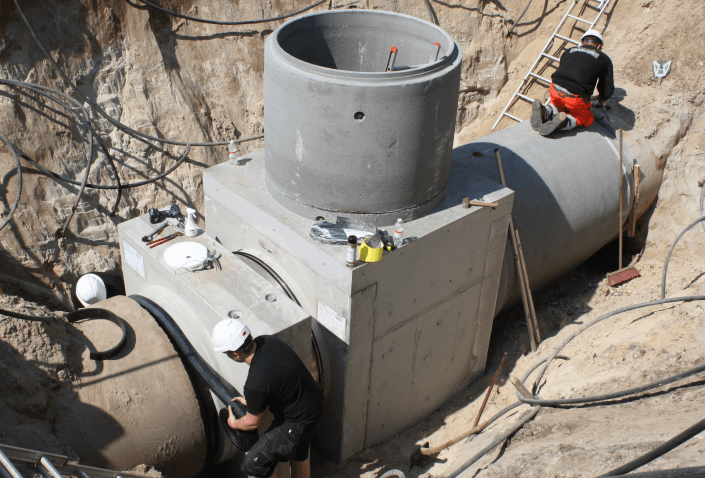 Contact us
Do you have questions to our products, solutions or services? Or are you looking for help with calculations or dimensioning? We are ready to help you. Fill out the form below and we will contact you as soon as possible.